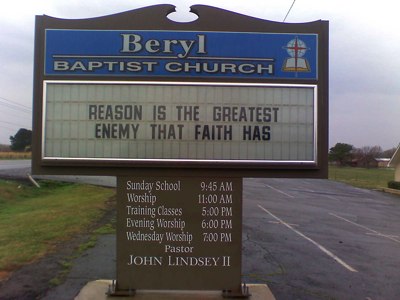 A real church sign, photo taken in Arkansas. Via "Fundies Say The Darndest Things."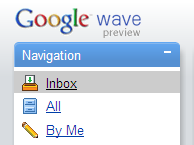 I've now had a Google Wave account for about the past 2 weeks. Yet, despite having several of my friends on my contacts list, I haven' t yet figured out a way to employ it that's useful. So far, I'm pretty sure I've had the standard Wave beginner's journey: Log in, update status, read through the welcome waves…
Chat with someone just like you would with Google Talk (but with live updating typing, ooer!). Send a wave to someone  who's not online right now, just like you would with Gmail. Play with editing someone else's conversation, throw a voting gadget in, make fonts and colours all pretty and such.
I've had all these excited conversations with people about how revolutionary this thing is and yet despite my intense nerdiness haven't really managed to get anything much to fruition. My inbox languishes empty, and I scuttle my way back to Gmail again. Have you done anything cool with Wave yet? Has it made some kind of communication much easier for you?
(… I'll pre-empt many people's first reaction by letting you know I haven't been graced with any invites to give out yet.)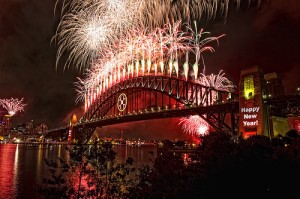 Welp, today I got as official a confirmation as it's possible to get that I'm going to be in Australia for Christmas and New Years Eve after all. I'm rather looking forward to some beachgoing, some partying and general shenanigans. The downside is that I'm going to be training a class right up until Christmas Eve which is a bit of a downer.
Still, I'm quite glad that I won't miss what promises to be quite a hot and sunny summer, thanks to the El Nino which is likely to persist until April. Oh by the way, I got my TV-B-Gone a couple of days ago. Works a treat. Turns off most televisions I've tried it on within about 10 seconds. Excellent!