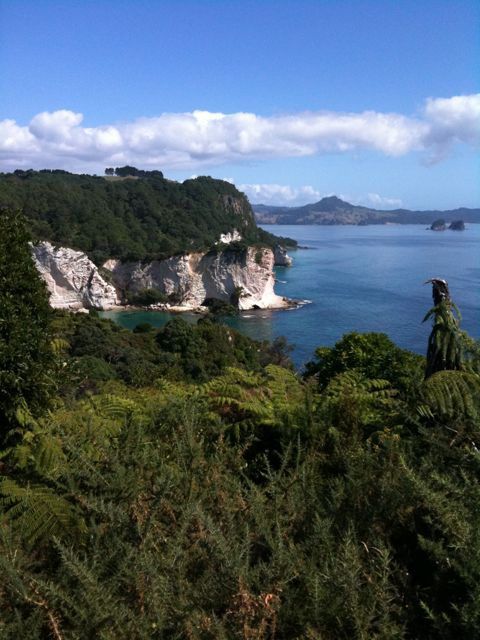 It's a little bit hard to believe we only arrived in Auckland yesterday. What a day that was, though: quick SIM hunting in the city, delicious lunch at murderburger on the way out of town and then a two and a half hour drive to Whitianga.
Auckland seemed quite nice, we were both a bit regretful that we hadn't planned to stay a night there. It remind me of Melbourne a little bit, with the wide streets and slight hilliness. I was most impressed to note that their little green walking men are animated. Nice.
Murderburger had been recommended to us by a whole bunch of people who'd eaten there while in Auckland. It was a little bit strange chasing down a tiny burger joint in a foreign land based on a few recommendations. Good food though, I must say.
But! Despite getting up at 5.30 and hopping off our flight around 6 hours later, we still had to make our way to the sleepy bayside town of Whitianga. Crashed out, got up in the morning and headed to Cathedral Cove. The photo up there on the right is along the walk which wasn't too long. I've taken heaps of other photos but I'll probably end up uploading them when we get back. I've got fairly scant internets to spare.
Lunch was damn good at a cafe in Hot Water Beach. Sadly the hot water spring phenomenon only happens within two hours of low tide, and low tide was at 7am and 7pm today. Just couldn't fit it into the schedule.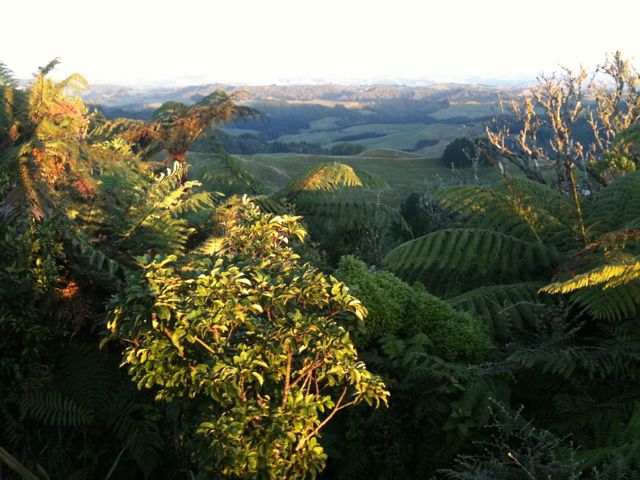 I'm sitting now in a little cabin nestled in the hills near Waitomo caves. The picture you can see there on the left is directly out the front door of this cabin. We arrived just as the sun was going down after something like three and a half hours on the road. Phew.
About two minutes walk down a little track from this cabin is a cave that I'm told is pretty much full of glow-worms. The last light of the day is just fading away behind the hills as I type so I reckon we'll go down and check it out shortly. More in a few days!