Posted on 15 July 2013 | No responses
I didn't even know that one of my namesakes lives in South Africa. Turns out they do, and they have a room for rent. Well, had a room for rent, I may have deleted the ad. Oops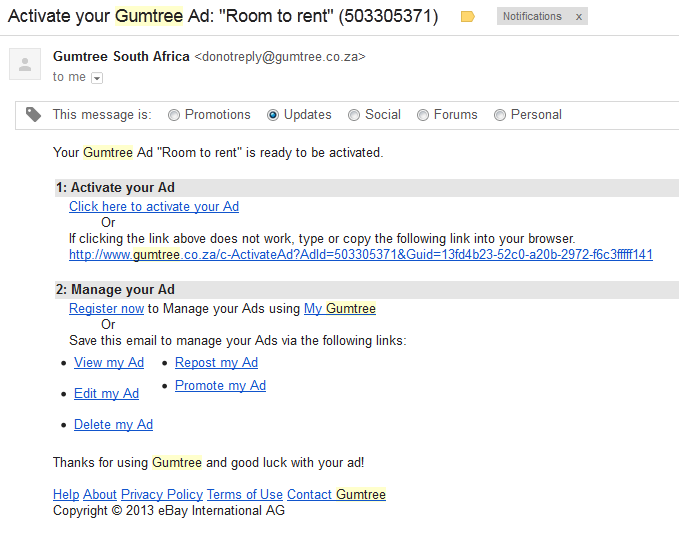 Posted on 13 June 2013 | No responses
Do you think my idiot familiar will be successful in his application for a job at Adidas as a team leader?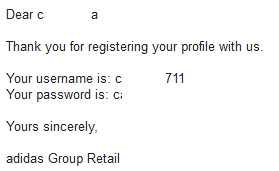 I wonder if I can figure out how to withdraw "my" application?

What sort of mischief can I wreak upon this survey?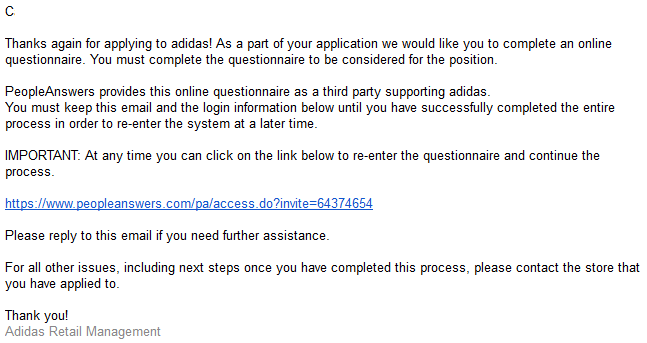 Good luck, idiot namesake!
Posted on 10 June 2013 | No responses
I have a pretty sweet gmail account – it's my firstname.surname@gmail.com. Fortunately for me, I got in early and snaffled it way back when gmail was new. Unfortunately for me, there are other people around the world who share my name, and can't seem to figure out what their own email address actually is. I suppose by entering mine into countless online forms, they hope that they will somehow claim it through sheer force of will.
Only now has it come to me though, that I really should be sharing with the world what my much stupider doppelgängers are doing with themselves.
They're signing up for Pirate101: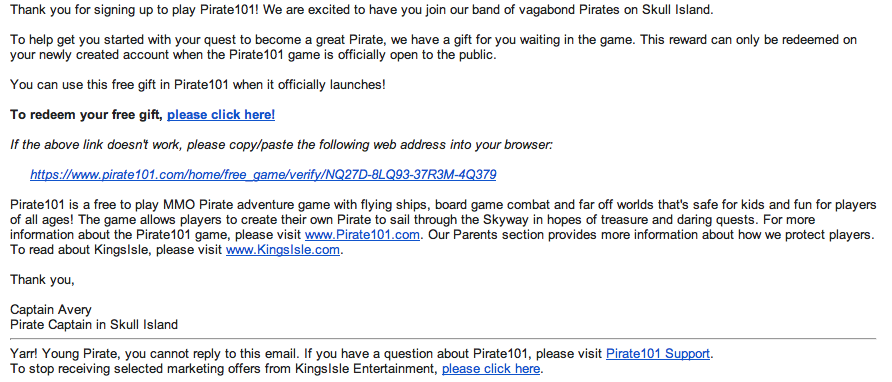 They're signing up for Marapets: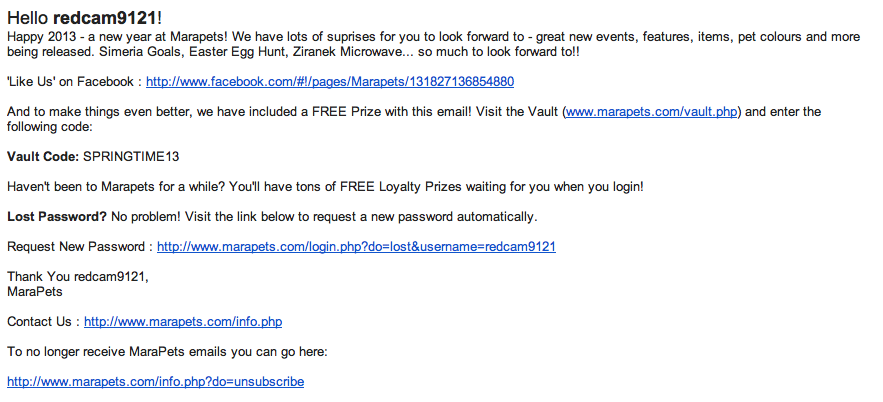 And they're signing up for Herotopia: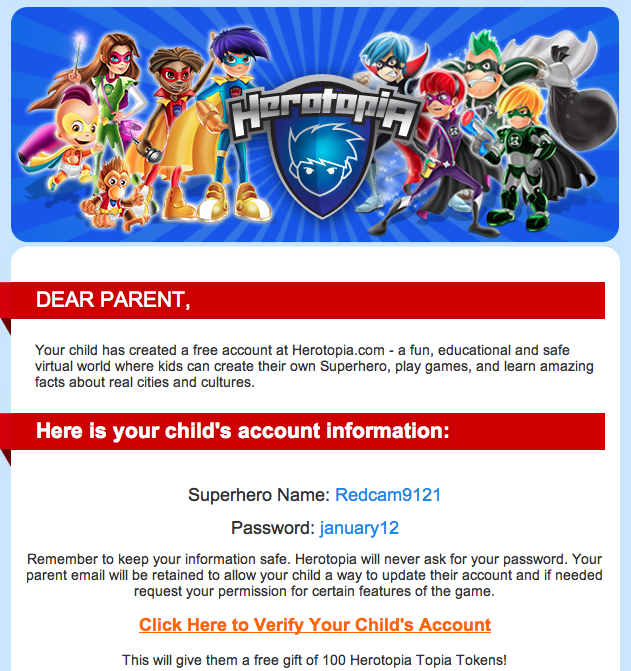 They're also leaving the Hyatt quite early tomorrow morning:

More crap as it arrives.
Posted on 27 May 2013 | No responses
With a month to go until one of my favourite Google services is rendered for glue, I've been inspired to hunt for a replacement!
The inspiration came in the form of a reminder about all of my treasured Google Buzz content, and how I might want to back it up before it died. I don't want to, of course, but it did remind me that Google were killing Reader because they are utter bastards.
Sure, I could switch over to feedly or pay for feedbin or something like that, but I do have a bit of a penchant for rolling my own when it comes to web services. And I do pay for this VPS every month.
Upon poking around, I found an open source web-based RSS reader – Tiny Tiny RSS. Developed since 2005 by a deeply sarcastic Russian, and all full of tasty AJAX, I thought it might foot the bill.
So, install it I did! A little wrestle with PostgreSQL later, an import of my feeds from Reader, and the addition of a Fever API emulator plugin then – voila! A fully featured, super quick, can't-take-it-away-from-me-capricious-online-provider type application, syncing with Reeder on my phone. And what's more, an hour or so of my time debugging the Fever API emulator has fixed its compatibility with Postgres.
Look! Ain't it pretty?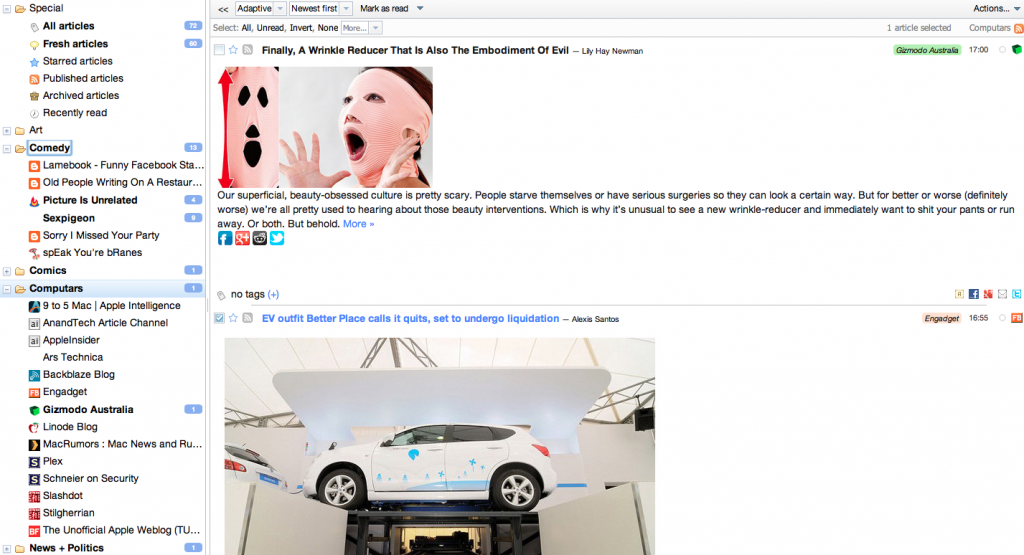 Anyway, yes, very geeky but I'm pretty pleased.
Posted on 18 November 2012 | No responses
Edit: Here is a video of the moment of totality, taken from about 50 meters away from where I was watching

And here is the sun, fully eclipsed (thanks JJ!)
-=-
I've uploaded some photos from my eclipse adventures! There aren't many of the eclipse itself, I only had my iPhone on me at the time. I'll pinch some from my friend who took a few DSLR shots and throw them in the album soon. Anyway, you should click here and take a look, if you like.
Here are a couple of tasters.
Posted on 7 March 2012 | 7 responses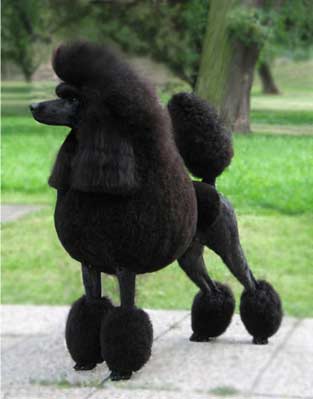 Christopher Pyne: "I think the sadness of Wayne Swan's unbridled attack on people who have worked hard and done well and taken risks and invested their money [...]
Wikipedia: "Georgina "Gina" Hope Rinehart [...] is the heiress of Hancock Prospecting and the daughter of the late mining magnate Lang Hancock and Hope Margaret Nicholas.
Rinehart was involved in a protracted legal battle with her stepmother, Rose Porteous, over the circumstances that led to the death of Hancock, and the distribution of his estate.
Rinehart first appeared on the 1992 BRW Rich 200 list [...] following the death of her father earlier that year."
Worked hard and taken risks and invested their money? One of the fatcats inherited almost all of it through an acrimonious inheritance battle. The other fatcats have done bugger all other than dig shit out of the publicly-owned ground, profiting from the poorly-constructed royalty scheme as commodity prices soar. It's not genius. It's not even that risky.
random gallery photo

comments

blogroll

whatever

posts

March 2014
M
T
W
T
F
S
S
« Jul
1
2
3
4
5
6
7
8
9
10
11
12
13
14
15
16
17
18
19
20
21
22
23
24
25
26
27
28
29
30
31