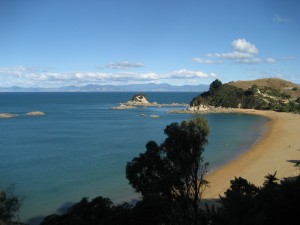 Abel Tasman National Park was characterised by what seems to be our usual New Zealand weather pattern – grey, possibly a bit rainy and cold in the morning followed by beautiful blueness to finish off the day. Strange, since it looked so nice when we woke. Never mind.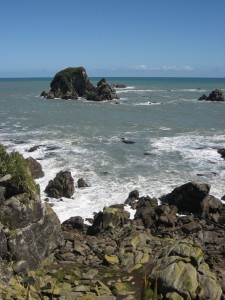 After about an 8 hour drive down the coast to Fox Glacier (via a seal colony at Cape Foulwind), we both decided our pace was a bit manic and it was stressing us out. Consequently, we've ditched both Mt Cook and Dunedin from our itinerary so that we can spend a bit more time around Wanaka, Queenstown and Te Anau. So far, that's working really nicely.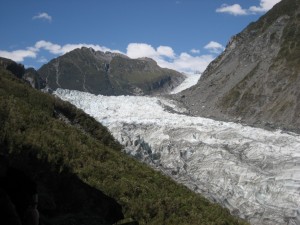 Glacier clambering was great fun, if a little exhausting. Once again, cold, drizzly and cloudy early on followed by dazzing blue skies and sunshine. We'll walk the Rob Roy valley track tomorrow, which I've heard is particularly pretty.