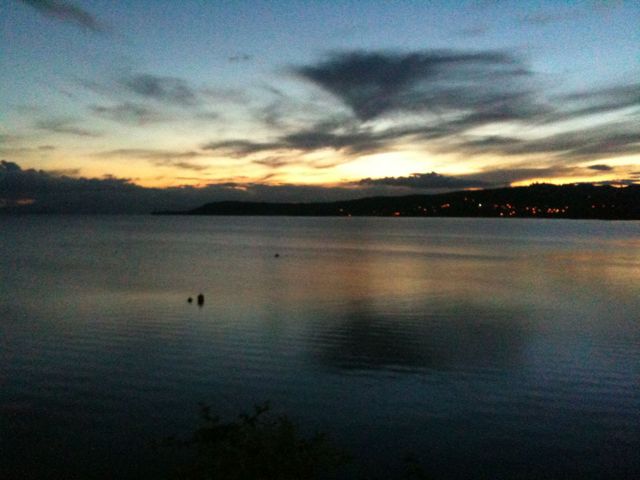 Gee, I've been a bit slack with this haven't I? I guess we've been a little bit too busy really. Since I last posted, we've been from Taupo to Tongariro National Park and then down to Wellington where we spent three days. We've crossed the Cook Straight on the Interislander and have now arrived in Motueka, near Abel Tasman National Park.
Some quick highlights: The photo up top is of the sun setting on Lake Taupo, the first night we arrived there. The next day was a bit grey and gloomy but we headed out to see the Aratiatia rapids on the Waikato river. Four times a day during the summer, the power generation company opens the flood gates on these rapids and "turns them on" for half an hour. It's really quite a thing to see the rapids go from pretty much a trickle to 90,000 liters of water per second. I took some photos but you'll have to wait till I get back.
Next day we headed for Tongariro National Park. I had all the best intentions that we would climb Mt Ruapehu and see the crater lake. I'd heard that the walk was pretty difficult, but that it could be done in about 5 hours return. By the time we got up to the top of the chairlift (at 2050m), that walk was looking a whole lot more daunting – difficult is certainly not a strong enough adjective. It was basically a slog up about a 30-35 degree incline on loose volcanic rock and pebbles on an unmarked trail with a 700 meter ascent. We started out and gave it a go but were forced to turn back reasonably quickly. We walked up a different ridge instead, about a 300 meter climb and took some very cool pics from among the clouds. Bloody hard walk, all the same.
We finished our tour of the North Island with a fairly long drive down to a three day stay in Wellington. Got a bit of everything done, saw museums, ate good food, saw some bands and drank copious quantities of beer and cider from tiny, tiny glasses.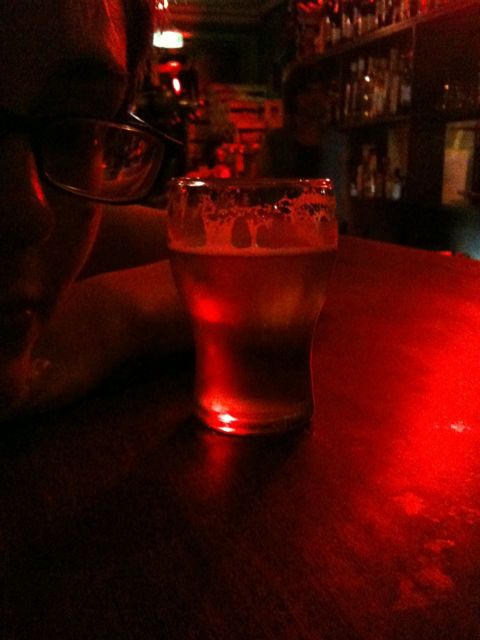 Yesterday was a bit grey and gloomy too for our ferry trip across to Picton. It wasn't too bad, rather cool to see the mountains of the south island popping out of the mists. The trip down Queen Charlotte sound was both surprisingly long and very pretty. Upon arrival and consumption of some deli sandwiches, we drove over to Motueka via some of the most windy roads I've ever encountered.
We woke this morning to see this out our window: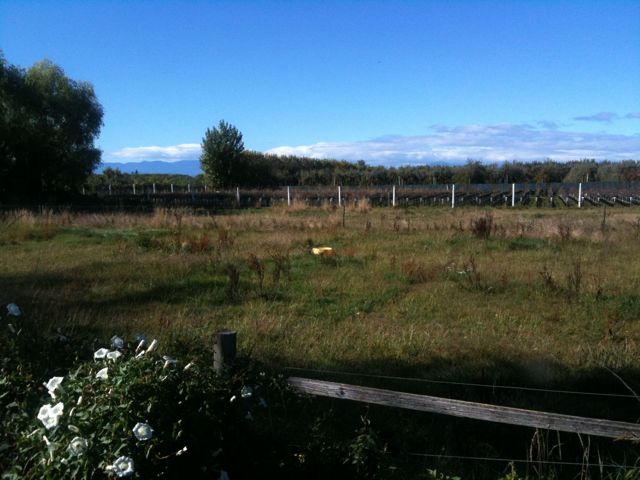 And we're taking a boat trip up the coast for some walkies and swimming. I'd better get myself out of bed, in actual fact. Toodles, more later!
(When I get the chance, I'm gonna write a good and proper rant about New Zealand's crazy road rules. Well, just the one rule in particular actually. Those of you who've driven here know the one I mean.)