The tiniest computer!
Posted on 16 November 2011
Can you believe this is a fully functional PC?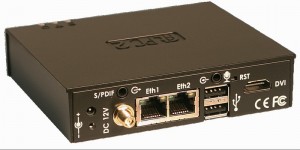 It's got an Atom Z530 1.6GHz CPU, 1GB RAM, 250GB HDD, 2 gigabit ethernet ports, wifi, etc. etc.
This tiny little amazing computer is called the fit-PC2i, and I just ordered one with Mint Linux on it. Whee!
random gallery photo

comments

An error has occurred; the feed is probably down. Try again later.

blogroll

whatever

posts