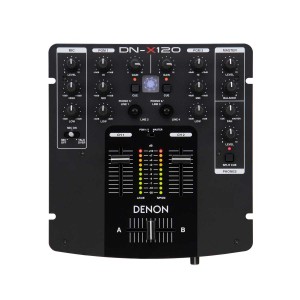 Ain't it cute! I'm waiting with bated breath for the arrival of my next toy – that Denon mixer over there. I'm mildly concerned though – the sound card I had shipped last week was via USPS Express International which was tracked from the moment the seller logged the item for shipment online. This time, it's coming via USPS Priority Mail International which has markedly mixed reports around the internet.
So I think it was sent last Tuesday – and I do have a tracking number. The concerning bit is just that it's been nearly a week now and USPS track & confirm still says "There is no record of this item."
I hope it's en route and it's just that some slackers haven't bothered to scan it. I want toys, dammit! Ah well, time will tell.
Update: So it, uh, hadn't actually been shipped yet. That would be why there was no record of it. And here I was getting all excited it would arrive soon! I blame independence day.